To kick things off, we'll start by exploring the Bitrock crypto network. From there, we'll dive into the intricacies of the BROCK token. Lastly, we'll show you how to make accurate BITROCK token predictions with Moralis Money – the industry's leading on-chain trading indicator. 
If this sounds exciting, join us as we jump straight into the Bitrock crypto network! 
Exploring the Bitrock Crypto Network – What is Bitrock? 
Bitrock is an Ethereum IBFT 2.0 proof-of-authority (PoA) side chain. The network stealth-launched in July 2023 without private sales, pre-sales, or venture capitalists backing the project. After rigorous testing, Bitrock initially launched its live testnet. Only three days after, the mainnet followed. 
Bitrock features a scalable, cost-effective, and high-speed infrastructure. On top of this, the network additionally plans on delivering a unique multi-chain swap or decentralized exchange (DEX). 
Furthermore, the multi-chain swap lets users trade cryptocurrencies directly on their native chains. They can do so without needing to use an exchange native to those currencies, pay gas fees in native tokens, or hold native tokens at all. Instead, all this is handled through Bitrock's multi-chain DEX, and the gas is equalized from the other chains and paid in BROCK. 
What's more, within the near future, users will be able to bridge their ERC-20 BITROCK token to native BROCK via an upcoming bridge developed in conjunction with Sphynx Labs. 
However, with a recent launch, the Bitrock network has a long way to go. According to their documentation, Bitrock plans to further develop the network to test the limits of what an Ethereum L2 solution can attain in convenience, speed, scalability, and cost-effectiveness! 
What is the Bitrock Blockchain? 
The Bitrock network is up and running with both its mainnet and testnet. It's currently publicly accessible, and here's an overview of Bitrock's blockchain networks: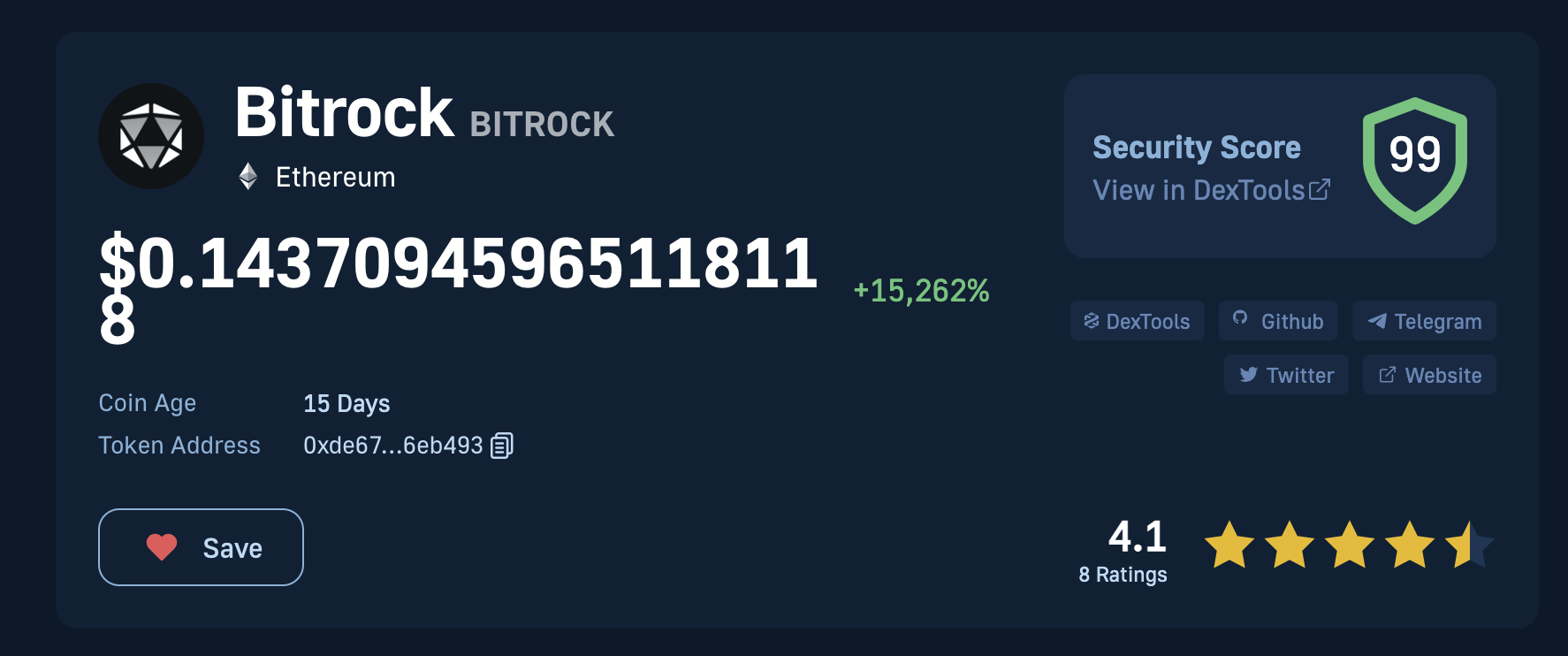 Source link